Now you can buy original and printed art by me on my Etsy store Tiana Kaczor Fine Arts. There's still time before Christmas to pick up a hand printed photograph or a miniature watercolour. Or if you live near Vancouver, B.C. (so we don't have to rely on mailing times) there's even time to commission a watercolour or drawing based on a photo of your choice.
Visit my store here: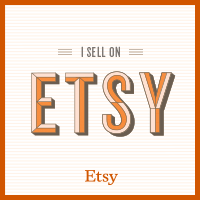 I'm still learning about the wonderful word of Etsy, researching how other artists and craftspeople list their wares, so it's been a little slow for getting some of my art up for sale, but you will find a few items there now.
I'm listing a variety of mediums and styles in hopes of getting some feedback from window shoppers and buyers about what they're interested in getting.  Prices range from around $10 to $400.
I will be uploading more artworks for sale in the next few weeks, so keep checking back for new stock. Original watercolour postcards and vintage computer art prints are next on my list for stocking my shelves.